PATRONS
At Spring Up Foundation, we are fortunate and grateful to have the support of distinguished authors and educators, and of recognised teachers of Insight Meditation.
---
RAJA SHEHADEH
'Spring Up' are a very good organization and I am proud to be a patron.'
'It's very important to imagine something new, to be excited by imagination. And that imagination will mean, someday, that we can all live better.'
As perhaps the most prominent Palestinian author amongst English-reading audiences, Raja Shehadeh's starting point for building a vision for peace is imagination. He is also a lawyer, political activist and founder of the human rights organisation, Al-Haq. The author of several books about international law, human rights and the Middle East, he was awarded the Orwell Prize for political writing in 2008 for his book, 'Palestinian Walks'.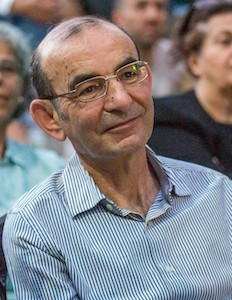 ---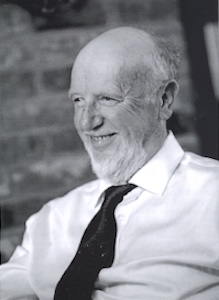 IVOR GOODSON
'I fully endorse the work of Spring Up Foundation and its dedication to humanitarian and social action. Their continued support for education in Palestine is a necessity. Educational opportunities are a human right for a future for young Palestinians and their families, and organisations like the Spring Up Foundation supply hope for future generations to come.'
Ivor Goodson is International Research Professor at the University of Tallinn, Estonia. He has spent the last 40 years researching, thinking and writing about some of the key and enduring issues in education and has contributed over 60 books and 650 articles to the field. Life history and narrative research are his key areas, with large-scale research on teachers' lives and careers and teacher professionalism. IvorGoodson.com
---
DONALD ROTHBERG
'Having visited both Israel and the Palestinian territories, I know that developing many nonviolent collaborative projects between Jewish Israelis and Palestinians is so crucial to actualising the long-term vision of a durable peace and reconciliation. Furthering the education of young Palestinians, in response to the Foundation's friends in Deir Istya, seems like a wonderful way to help to foster hope, trust, mutual respect, creativity, and purpose.'
Donald Rothberg Ph.D, a member of the Teachers Council at Spirit Rock Meditation Center in California, USA, and has practiced Insight Meditation since 1976. He has also received training in Tibetan Dzogchen and Mahamudra practice, working with trauma, and the Hakamo approach to body-based psychotherapy. He has helped to guide six-month to two-year training programs in socially engaged spirituality through the Buddhist Peace Fellowship via the BASE Program, at Saybrook Graduate School (the Socially Engaged Spirituality Program — an interfaith study and practice program), and at Spirit Rock (the Path of Engagement Program). He is the author of the 'The Engaged Spiritual Life: A Buddhist Approach to Transforming Ourselves and the World'.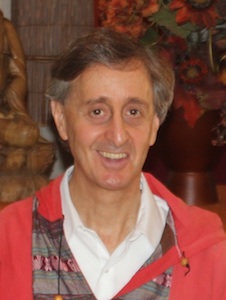 ---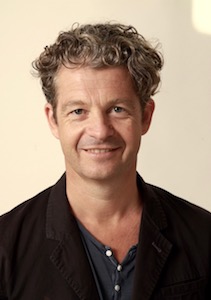 MARTIN AYLWARD
'I am very happy to support and recommend Spring Up Foundation. I have known the founders, Zohar Lavie and Nathan Glyde, for 20 years as friends, colleagues, luminous human beings and tireless activists for social, humanitarian and ecological care. I have great respect for both their wisdom and their work. They bring deep integrity, fierce compassion, and liberating vision into their numerous projects around the world.'
---
ROB BURBEA
'Access to education must be considered a universal Human Right, but today young Palestinians are systematically deprived of this means to expand and explore their human potential. Supporting Spring Up Foundation's work will help provide the vital opportunity of higher education for young Palestinians.'
Although sadly Rob Burbea passed away in 2020, his teachings and wisdom still resonate with us. Rob Burbea practised and studied Dharma since 1985. Teaching since 2004, as Gaia House's Resident Teacher and as a member of its Teacher Council, and also as a Guiding Teacher of Freely Given Retreats. He co-founded of SanghaSeva, an organization exploring the Dharma through international service work, and was a co-initiator of DANCE, the Dharma Action Network for Climate Engagement. Rob is the author of Seeing That Frees: Meditations on Emptiness and Dependent Arising.
---
SUPPORTERS
Keeping our costs as low as possible would not be possible without the kindness and assistance given by the following organisations.

Benoit Martin at SPUN has offered technical advice, arranged our domain registration and currently hosts our website for free. Benoit and SPUN's devoted generosity and warmth, even when sharing very complex information, has been invaluable. Their availability when we hit a crisis or gap in our knowledge, has been vital in sustaining the technical aspect of our Charity.
This small Swiss email provider was quick to respond to our request for help, and hosted our email for free when we were just starting out. This generosity enabled us to reduce our running costs to their minimum, for which we are extremely grateful.