OUR CURRENT STUDENTS
We are deeply grateful to all those who have contributed generously to make these scholarships possible. Together we are able to support our students until they have completed their studies.
To enable us to give additional students the possibility of a brighter future
Donate Now
---
Lina Zidan from the village of Deir Istya, West Bank of Palestine
Lina is studying medicine with one year remaining of her 5 year course. Lina was one of the first students we were able to support when Spring Up Foundation was formed four years ago.
'I hope to be a good doctor, from a humane point of view. Practicing in hospitals and seeing the ways in which some qualified doctors deal poorly with patients, and how patients have difficulty getting the right treatment due to financial problems, can bring a feeling of helplessness. I'm keen to overcome this, and offer the right kind of help to patients myself.'
'I lost my mother, and it all happened so fast. From her diagnosis to her death took only one year, and we could do nothing to prevent it. As a doctor I want to discover a new drug for cancer and help to bring happiness and fulfilment to the lives of children and families.'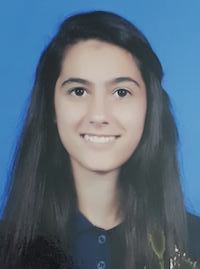 ---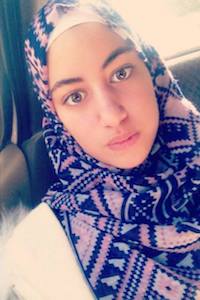 May Noman from the village of Deir Zaita, West Bank, Palestine
May is studying medicine at the Polytechnic University of Palestine, with 4 years remaining of her 6 year course.
'I believe in Steve Jobs when he said: 'The people who are crazy enough to think they can change the world are the ones who do.' Well, I am one of those crazy people.'
'The specific problems that I want to find solutions for are diseases, especially cancer. When I was twelve years old my youngest sister became ill, and we found out she had cancer in her leg. She suffered so much. Due to a medical error during the operation to remove the tumour she lost sensation in parts of her leg, and now she cannot walk normally. That is why I want to study in the field of medicine. I want to be one of the people who work hard to find a perfect treatment that won't harm patients like my sister.'
---
Ikram Mustafa Abdel Fattah Daoud
Ikram is studying Special Education at Al Quds Open University and has 2 years left of the 4 year course.
'When my father passed away our family was left with no breadwinner. I love studying, and my aim is to complete my education so that I can get a job and support my family and bring relief from poverty. It helps that my mother has faith in me, and believes that I will succeed in my ambition without difficulty.'
Afnan Samer Mansour
Afnan is studying Special Education at Al Quds Open University and is in her final year.
'Until my brother was arrested this summer by the Israeli military, he was studying part-time and working to support our family. Now that my father is the only breadwinner our family circumstances are very strained, made worse by the legal costs for my brother's trial. Spring Up's support is therefore vital if I am to complete my education.'
---
With the support of donors we have so far enabled students to complete their studies in Medicine, Nursing, Media and PR, and Mechanical Engineering.
Mahmoud Noman – graduated in 2020 in Medicine
'Please accept my sincerest thanks to Spring Up for such generous support. I hope to give something back to society in the same way.'
Ameen abu Hijleh – graduated in 2019 in Mechanical Engineering
'As my father is the only one in my family working, he had to take out a loan to pay for my studies, placing him in debt. Receiving my Spring Up scholarship was the best thing that could have happened for us, reducing our hardship. On behalf of my family I thank you with all my heart.'
---
Palestinian student speaks about her ambitions despite the separation barrier from Spring Up Foundation on Vimeo.